North American P-51C "Excalibur III"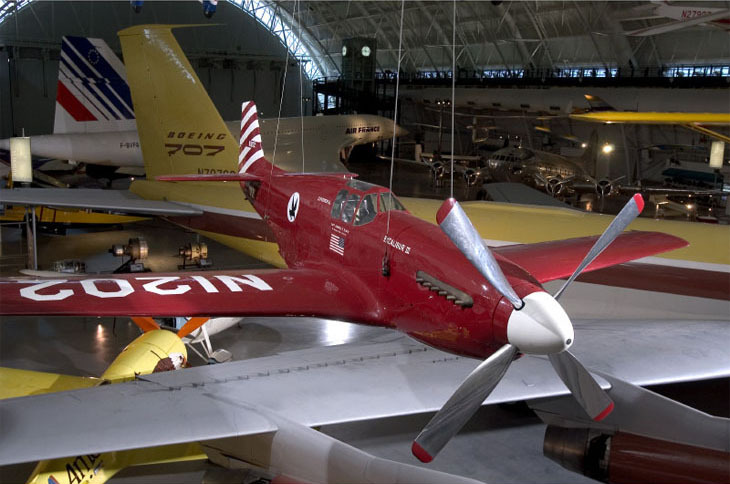 Credit: National Air and Space Museum, Smithsonian Institution, Archives Reference No.: 2004-40594
A propeller is a wing with a twist. In cross section, a propeller is shaped like a wing to produce higher air pressure on one surface and lower air pressure on the other. This is the Excalibur III, a North American P-51C Mustang, on display at the National Air and Space Museum's Steven F. Udvar-Hazy Center.
Explore Activities & Multimedia